Back
NHL Preseason/Saturday's Picks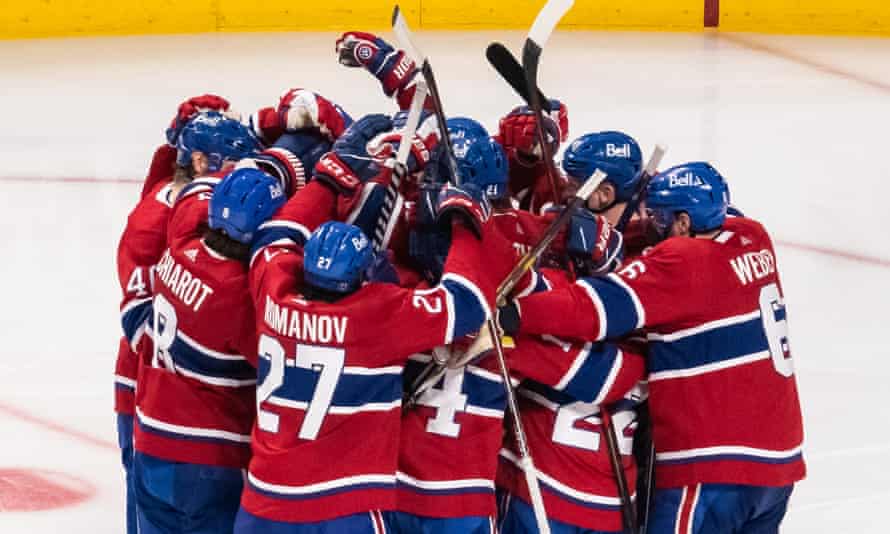 The Montreal Canadiens and Toronto Maple Leafs get the NHL preseason started tonight with a rematch of last year's first round playoff series. Game time is 7:00 pm ET at Scotiabank Arena.
The series was supposed to go all Toronto's way after winning its first North Division title since 200. And it definitely looked that way after the first four games. But the Canadiens rebounded behind hot goaltender Carey Price and took the series in seven games. It was part of a remarkable run that carried the Habs all the way to the NHL finals.
Dunkel has Montreal favored in this contest with a goal total just under the Vegas line of 5 ½.
Dunkel's Pick: Montreal (+145); Under
Below are all of Dunkel's picks for today's NHL preseason schedule:
SEPTEMBER 25
Montreal at Toronto
Time: 7:00 pm ET
Dunkel Ratings: Montreal 12.191; Toronto 11.012
Dunkel Line & Total: Montreal by 1; 5
Vegas Line & Total: Toronto (-170); 5 ½
Dunkel Pick: Montreal (+145); Under
Minnesota at St. Louis
Time: 8:00 pm ET
Dunkel Ratings: Minnesota 8.823; St. Louis 10.816
Dunkel Line & Total: St. Louis by 2; 4
Vegas Line & Total: St. Louis (-115); 5 ½
Dunkel Pick: St. Louis (-115); Under