Back
NBA Preseason/Monday's Picks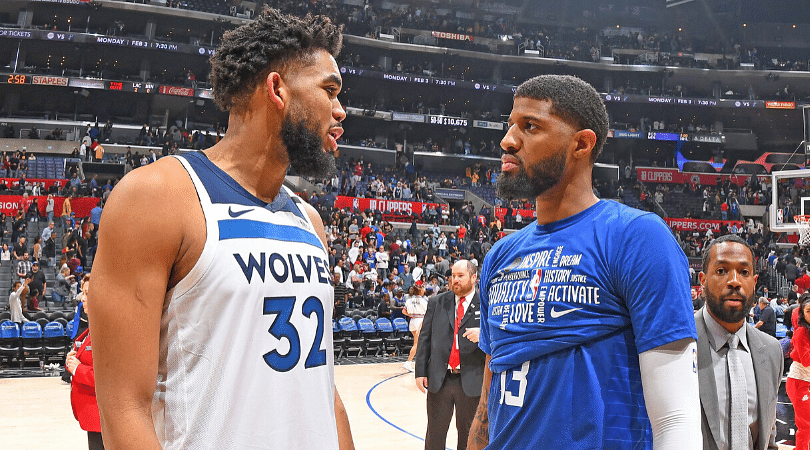 The Minnesota Timberwolves have been perfect in the preseason so far and will try to extend the hot streak tonight against the LA Clippers. Game time is 10:30 pm ET at Toyota Arena.
Minnesota (2-0) opened the preseason with a 117-114 win at home against the New Orleans Pelicans. They followed that up with a 114-112 victory in overtime at Denver on Friday. Malik Beasley led the Timberwolves offense with 13 points as the starters played limited minutes.
The preseason has been bumpier for the Clippers (1-2). After opening with a 103-102 win over the Nuggets at home, LA followed that up with back-to-back losses to Sacramento and Dallas by a combined 23 points. In the most recent loss to the Mavericks, the Clips were dominated on the boards as Dallas held the rebounding edge, 60-39.
Dunkel has the underdog Timberwolves keeping their perfect preseason alive with a win tonight with the final score staying under the Vegas total of 226 ½.

Dunkel's Pick: Minnesota (+1 ½); Under
Below are all of Dunkel's picks for today's NBA preseason schedule:
OCTOBER 10
Houston at Toronto
Time: 7:00 pm ET
Dunkel Ratings: Houston 124.494; Toronto 116.932
Dunkel Line & Total: Houston by 7 ½; 226
Vegas Line & Total: Toronto by 2 ½; 223
Dunkel Pick: Houston (+2 ½); Over
Charlotte at Miami
Time: 7:30 pm ET
Dunkel Ratings: Charlotte 118.155; Miami 117.004
Dunkel Line & Total: Charlotte by 1; 224
Vegas Line & Total: Miami by 7 ½; 217
Dunkel Pick: Charlotte (+7 ½); Over
Brooklyn at Philadelphia
Time: 8:00 pm ET
Dunkel Ratings: Brooklyn 123.735; Philadelphia 121.343
Dunkel Line & Total: Brooklyn by 2 ½; 219
Vegas Line & Total: Brooklyn by 6 ½; 228 ½
Dunkel Pick: Philadelphia (+6 ½); Under
Detroit at Memphis
Time: 8:00 pm ET
Dunkel Ratings: Detroit 114.554; Memphis 124.768
Dunkel Line & Total: Memphis by 10; 202
Vegas Line & Total: Memphis by 5 ½; 218 ½
Dunkel Pick: Memphis (-5 ½); Under
New Orleans at Utah
Time: 9:00 pm ET
Dunkel Ratings: New Orleans 121.696; Utah 115.552
Dunkel Line & Total: New Orleans by 6; 224
Vegas Line & Total: Utah by 6 ½; No Total
Dunkel Pick: New Orleans (+6 ½); N/A
Sacramento at Portland
Time: 10:00 pm ET
Dunkel Ratings: Sacramento 113.696; Portland 115.519
Dunkel Line & Total: Portland by 2; 227
Vegas Line & Total: Sacramento by 6; 223 ½
Dunkel Pick: Portland (+6); Over
Minnesota at LA Clippers
Time: 10:30 pm ET
Dunkel Ratings: Minnesota 118.186; LA Clippers 113.197
Dunkel Line & Total: Minnesota by 5; 214
Vegas Line & Total: LA Clippers by 1 ½; 226 ½
Dunkel Pick: Minnesota (+1 ½); Under